Jamie is now at the age of 15 and in fitness he takes after her now 17-year-old mother Belinda von Monrei. He is in best health and still very active. Jamie is still the boss of the pack. With his animal spirits yet in the old age and his superior style every day with him is a gift for us. We hope, that Jame is among us still for a long time.
Already since his childhood agility was his great passion for life.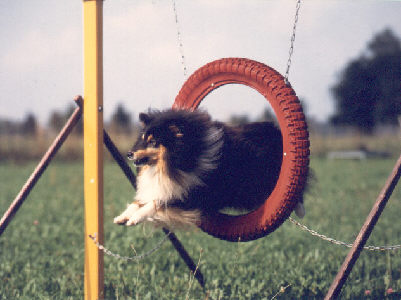 2002 was the highlight in sports for Jamie: on 08.09.2002 he became Austrian State Champion of Agility in the ability group Medium Oldies - and that in the age of ten !!!
In the same year he got always the first place in SVÖ-Trophy, at the ÖGV State Championship of Upper Austria / Salzburg and at the concurrent ÖGV-Cup. At the group contest of the state championship Jamie got the sixt place of 75 dogs in all from all classes, in which Border Collies and another fast agility dogs took part, too.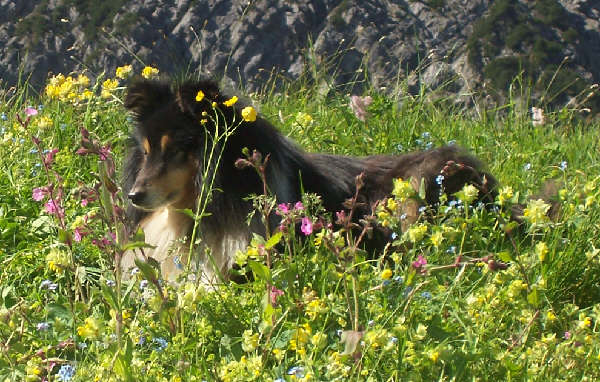 Photo: summer 2006

Jamie did also mate the bitch Berenika Vizovická of family Seelos from the kennel of Thoamlhof in Austria in 1997, and wonderful puppies got out of this litter. His son Dave vom Thoamlhof was showed one time in Austria and became youth winner with V 1, and with his mother Dave won the couple class, too.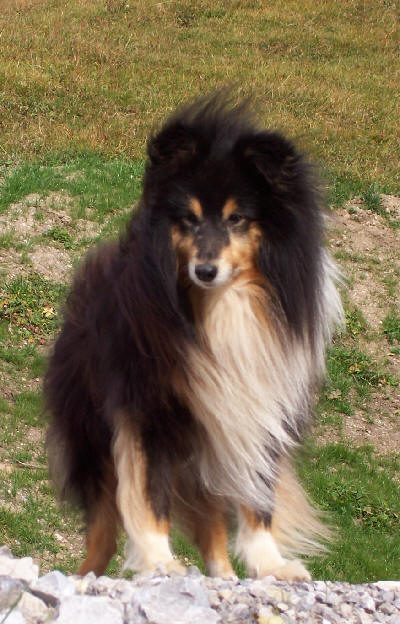 Photo: November 2006

.. blown by the wind ..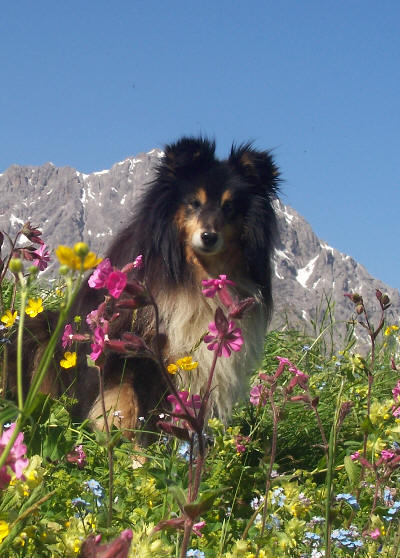 We hope, that we can spoil Jamie still for a long time.