With Scarlett we realised our dream of a blue-merle. Scarlett moved to us at 27.02.2005 in age of 10 weeks and she exceeded all our expectations. She is not only beautiful but intelligent, too. With her vivacious manner she remembered us in some ways to our beloved Beauty, an in some thoughtless moments to our first champion bitch Arina von Monrei, whose sweet type she could combine.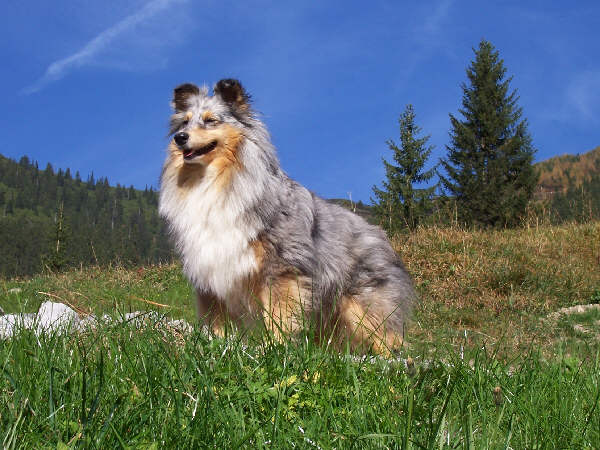 Fitted out with the marvelous colour of her mother Scarlett was able to win the CACIB under the special judge for Shelties starting in the interclass at the International Dog Show in Salzburg in spring 2006 at the age of 17 months. We hope to fellow with Scarlett into the footsteps of her in the breed very successfull father Multi-Champion Henry Amadeus von Monrei and we are looking forward to the time for that.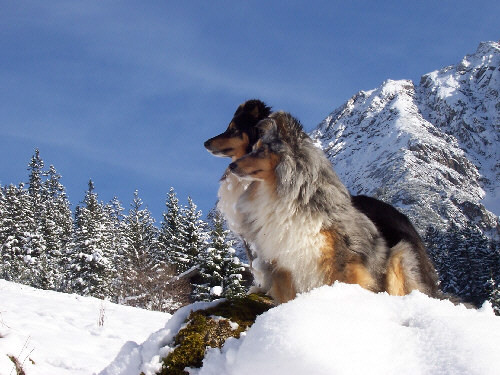 Scarlett with her friend Glady Gloria Hillary von Monrei - Lady -

In addition Scarlett is enriching our life daily with her boundless joie de vivre and energy in the mountains of Tyrol and in Rosenheim.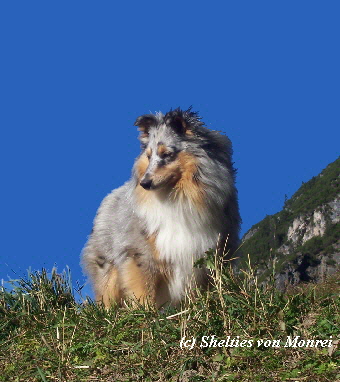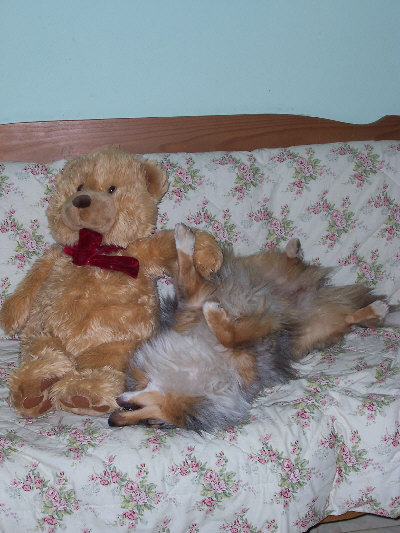 Well, if nobody want to play with me any more, then my bear has to take the rap !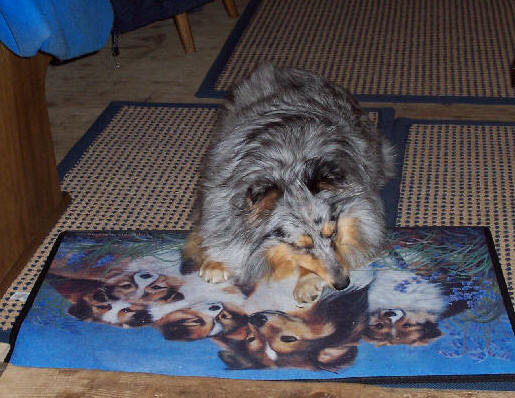 Well, now I'm yet tired of this Internet presentation !
And now I must think about well, what I'm up to next.




Scarlett's daddy Ch.
Henry Amadeus von Monrei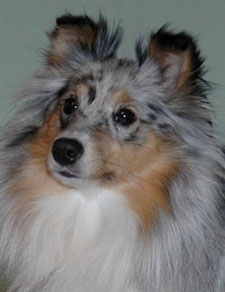 Scarlett's mother
Ona Blue vom
Münzenberger
Sheltiecamp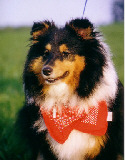 Scarlett's grandmother
Diamond Beauty
von Monrei






Scarlett's great-grandmother
Ch. Arina von Monrei



Scarlett is raring to go:





I prefer the key to the refrigerator..




.. but perhaps you can convert that ..



.. or not ?





I really have not taste for fruit




Hooray, horray,
I have got mail ..



.. to my second birthday

There I have to look who wrote me..




That's really a nice poem and a lovely letter !




But I'd rather keep my present to me!



Thank you very much, dear Mrs. Schubart, for the lovely letter and the nice present!






Scarlett runs downhill - quicker than the wind is permitting.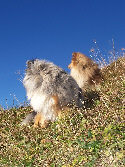 Scarlett with Marilyn